Manually Adding an Account
To manually add an Account to your ChurnZero Instance, first you must navigate to any Account Segment. From this page, you should see a "+" among the buttons at the top right.

You will then be prompted to enter in the information about the new Account. Remember, the Account External ID must be unique, or you will get an error while trying to save.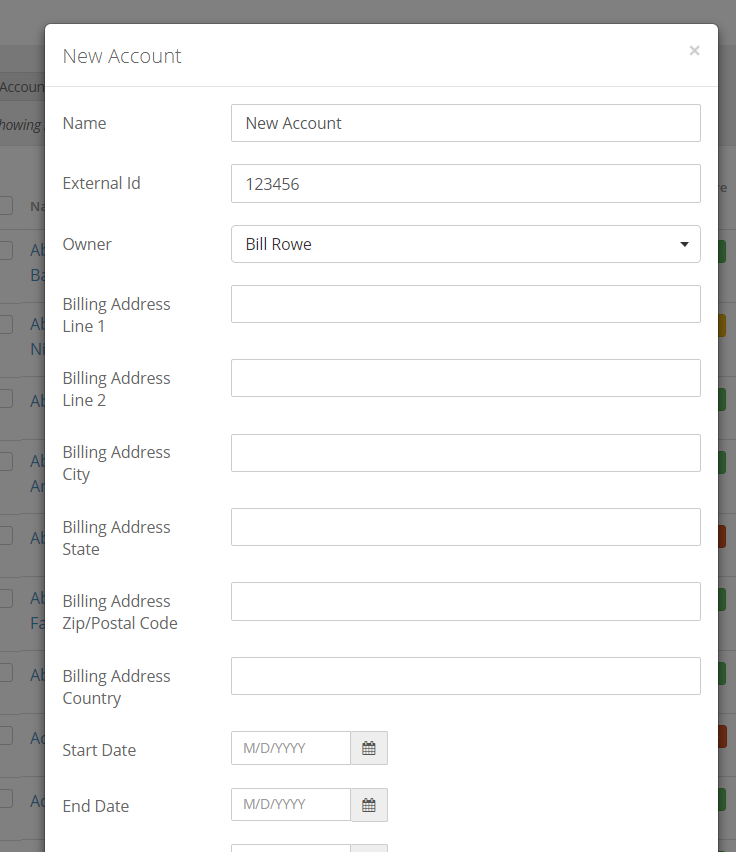 Manually Adding A Contact
You can manually add a contact in two separate areas within ChurnZero. The first place is within a Contact Segment in the top left of the screen:

You can also do this by navigating to the Account you want that contact added to, going to the "Contacts" tab, and clicking "New Contact".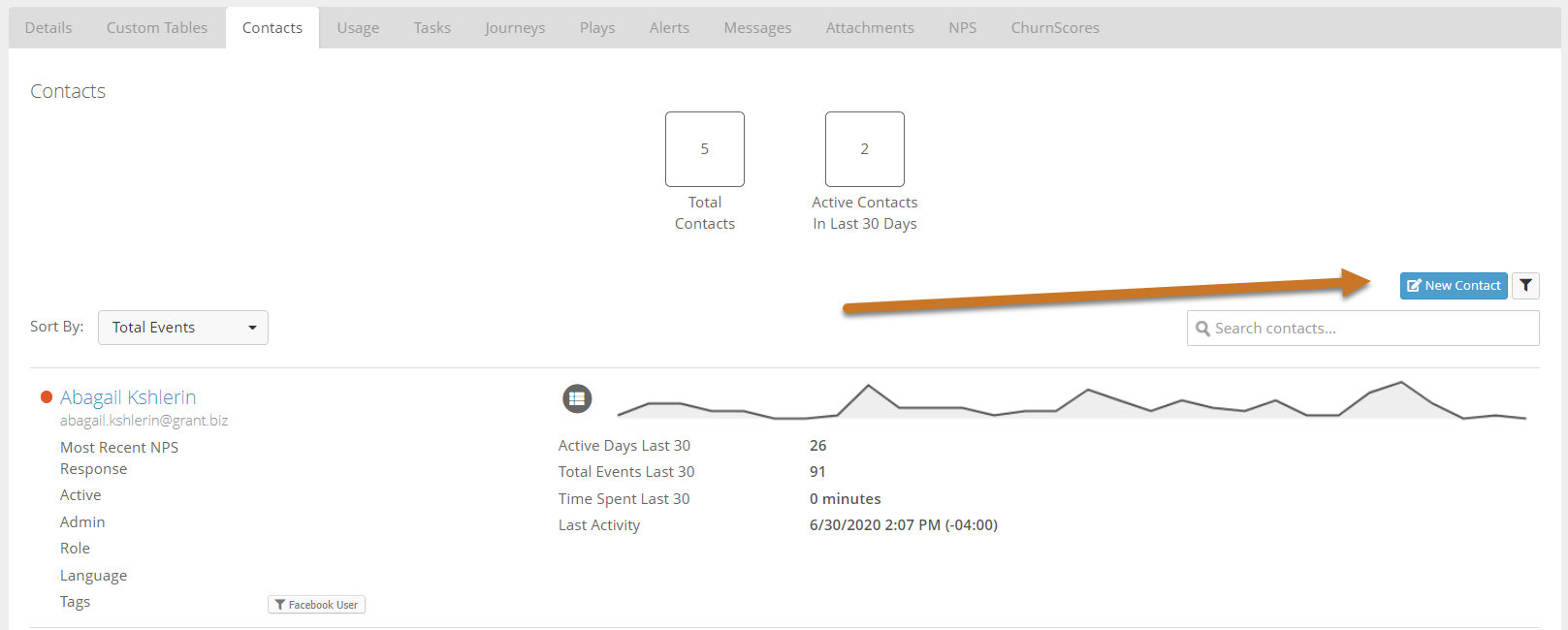 You can then put in the Contact's details and click Save. As with the Account, you must have a unique Contact External ID or the Contact will not save.