Note: ChurnZero for Zendesk Support is an add-on feature. Please reach out to your ChurnZero CSM for pricing and feature activation.
The ChurnZero for Zendesk Support allows your Support team to access key customer insights within Zendesk, while viewing a ticket.
Benefits of using the ChurnZero for Zendesk Support:
Give your Customer Support team easy access to key customer data – such as customer health, renewal information, product usage and more – while working an issue.
Give your Customer Support team easy access to key user data – such as role, title, product usage and more – while working an issue.
Empower your Support team to provide more personalized customer experiences. Help them improve resolution time while avoiding crossed wires between Customer Success and Support.
Prerequisites
Prior to installing the ChurnZero App in Zendesk Support, you will need to work with your ChurnZero Implementation Specialist and/or Customer Success Manager to get Zendesk authorized and configured to sync Tickets into ChurnZero.
Installing the ChurnZero App in Zendesk
Once the Zendesk Tickets are flowing in to ChurnZero, your Implementation Specialist or Customer Success Manager will provide a link that will allow you to install the ChurnZero App into your instance of Zendesk.
After clicking the link you will be presented with the following Zendesk Marketplace App setup: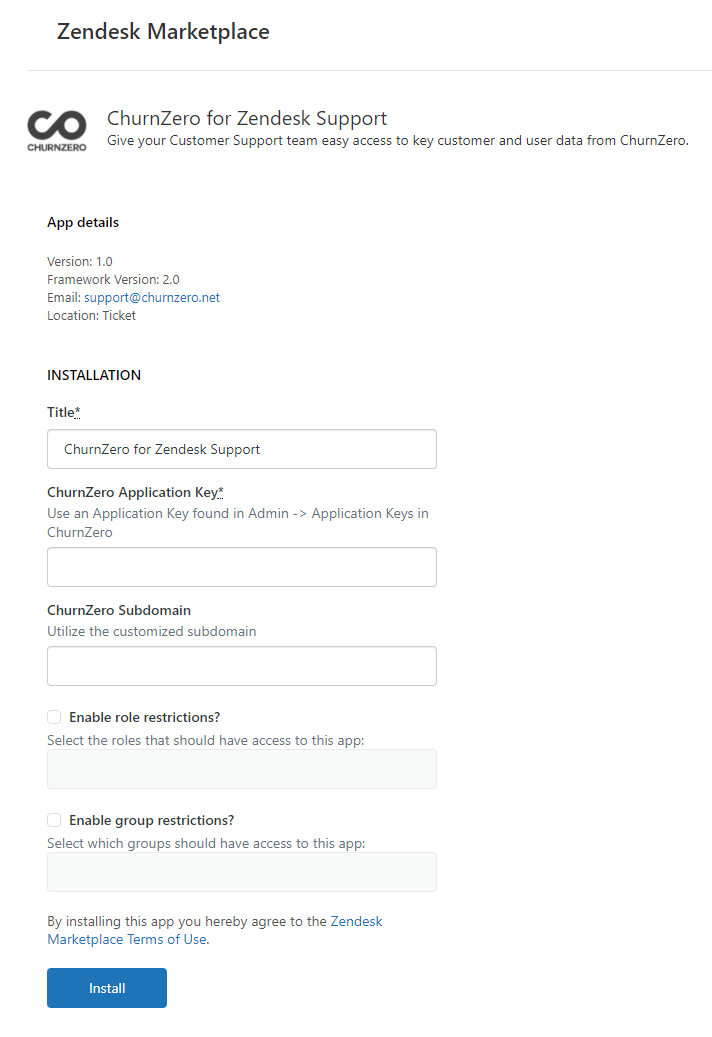 Title: You are free to change the title to whatever you'd like. This is what will render in the ChurnZero panel on the right hand side of the Ticket screen.
ChurnZero Application Key: Provide a ChurnZero Application Key for Zendesk to use to talk to ChurnZero. You can find the Application Keys by navigating within ChurnZero to Admin > Application Keys.

Be sure to create a separate app key for the Zendesk connected app and use this when getting the app set up in Zendesk. Don't use an existing App Key

ChurnZero Subdomain: No value is required for this field at this time.
Enable role or group restrictions: Utilize the Zendesk Role or Group restrictions to limit the Zendesk Agents that can view the ChurnZero App within Zendesk.
Clicking Install will then install the app into your instance of Zendesk Support: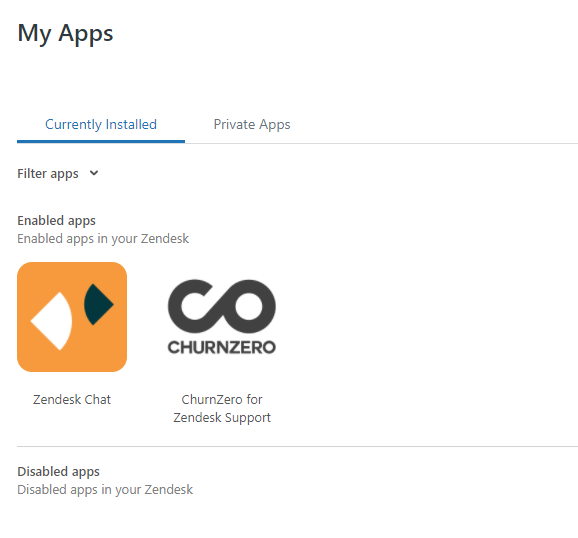 Viewing ChurnZero Insights on a Ticket
Once installed, you can then navigate to a Ticket and see relevant information about the related Account and Contact.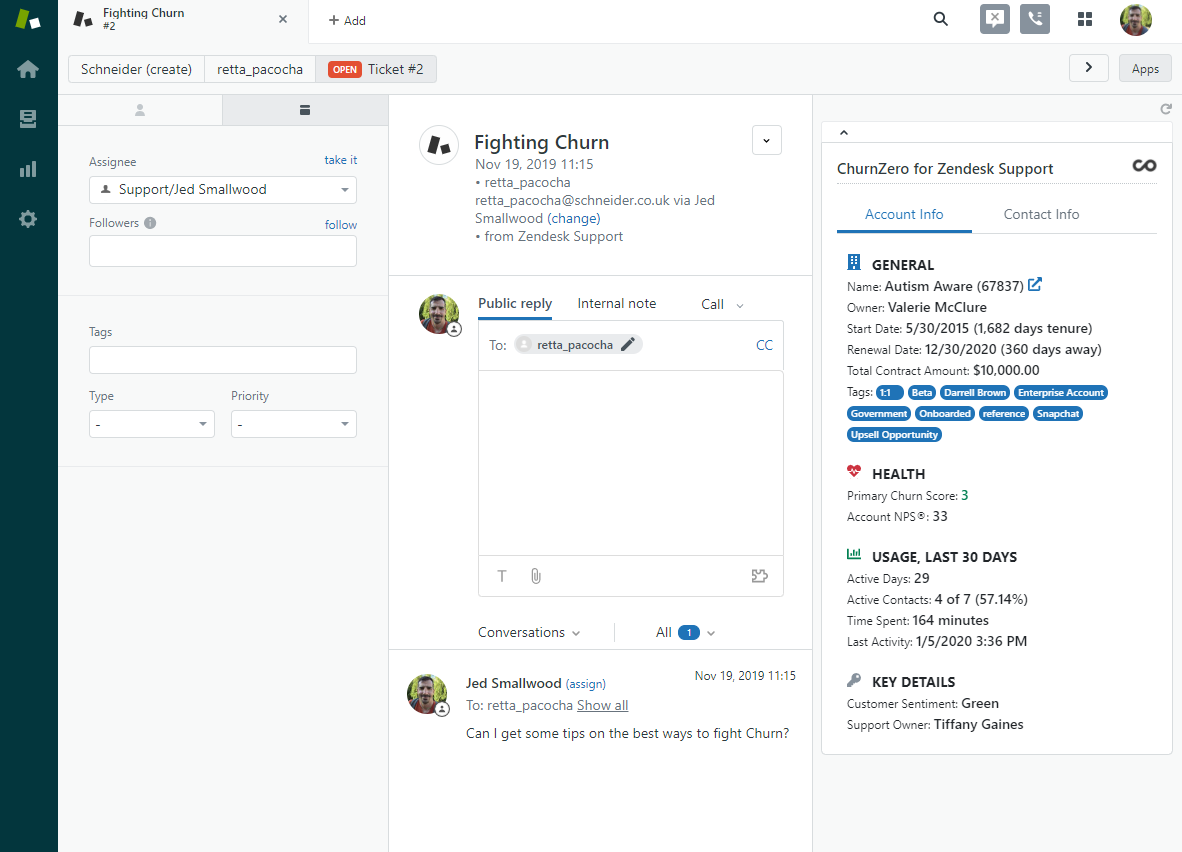 Configure Key Details Section
The section called "Key Details" can be configured in ChurnZero to display up to five attributes for the Account and five attributes for the Contact. After gaining access to the Marketplace App, under Admin > Zendesk Support Setup in ChurnZero you can select and order your desired Key Details.